Hi Guys,
Well, finally the weather is starting to feel like it should for this time of year! I quite like the cold, as long as it's not too windy or rainy then the cold is fine for me. Plus, it gave me a chance to wear my
Dahlia
cape that I got for christmas last year! I am still completely in love with it.
Cape - Dahlia
Shirt - Thrifted
Skirt - H&M
Velvet Shoes - Topshop
Bag - Cotton Fields Vintage
Belt - Vintage
The cold weather is also allowing me to make use out of the hundreds of long sleeve shirts and blouses I have - pretty much all of them are thrifted. I bought this one a loooong time ago, and this is the first time I've worn it! I really love the embroidery detail and the colours. It's too big for me but most of the shirts I buy are - I like them like that.
So I decided to keep the red and blue colour theme going and wear my blue velvet shoes from
Topshop
(<3) and my vintage bag from
Cotton Fields Vintage
(also <3).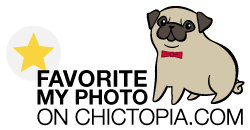 Also, I have no idea what "style" this outfit falls under. Any suggestions?
Aaaanyway, it's almost the weekend, so I hope you all have a good one!
Love Harriet xxx
P.S - Vivian Girls? pleeeease check out this video, awesome music and totally cute too <3

I do not own this picture. Click here to be taken to the original source.